Our Client Testimonials
What Our Clients Say About
K2 Website Design
---
Putting together a website is a task, finding the right individual or company is even more complex. After I did my search around looking for this particular company that has the ability to create, design and optimized my web site. Im so happy I found K2 website designer. Not only they have great taste in design but they can guide you through the process and beyond. I highly recommend K2 web designer and Brian Wallace is wonderful, professional and very skillful.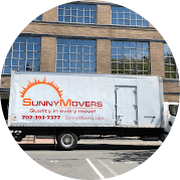 K2 has done an amazing job on my website. I attempted to create my own website on Squarespace, but I wasn't too happy with it. Squarespace makes it easy to build a site, allowing you to maintain your website easily, and creating a site. Although Squarespace is easy to work with, I myself didn't have the time or experience to make a complete professional site. K2 was able to redesign and make my site much better. They will walk you through the steps and go over everything that needs to be addressed. Highly recommend their services. K2 is local which is even better. I will be using them again for future projects.

I have been working with Brian Wallace of K2 Website Design for three years. He has designed and hosted two Joomla sites for me, which I have been very pleased with. My primary site enables me to have a significant presence in the telecommunications M&A field. Brian is responsive, creative, and patient. He provides a professional product at prices that are often more realistic than some of the larger shops.

Brian Wallace, principal designer at K2, provides an awesome experience for his small business clients. I knew nothing about web design when I started with Brian two years ago but I had strong opinions about the appearance and functionality i desired for my site…. down to the smallest detail. He worked with me until I was completely satisfied with the result. I've not had to revise a single aspect of the site for the last two years! …… I'm a very satisfied customer!

My web presence was good but my site was outdated and I needed to make a change but I was scared. "What if I lost my web presence over changing from WordPress to what Brian wanted to set me up with?" When I saw what Brian had created for my business, his design was very modern and made a lot of sense. I started getting compliments on my site and then I started seeing my rankings increase and I am now number one when you Google: Northern California Fly Fishing Guides. I was never number one before. I want to tell you Brian is the most talented, gifted web designer in the field. He is the future generation coming up with all the innovative ways to get Google search engines to find my business. He understands, how the web works and how to make it all fit on your phone device and stand out to potential clients. I am so glad we made this change to K2 Web Design, I was just telling my wife the other day, "At least the web issue has been solved in 2014." Now everyday potential clients are inquiring about what we have to offer! We LOVE BRIAN & K2 !! This was the easiest recommendation I've ever made, do it today.
I have worked with K2 Website Design on a number of occasions; we have worked together on SEO projects, content editing and design idea planning. I can count on Brian and his team to provide fast and knowledgeable responses to my questions and valuable insights to any project they touch. I would highly recommend this service for its collaborative and agile teamwork methodology on any website design or development job.

Brian has been my web designer since 2009. We are always receiving compliments from our clients about how professional our web site looks. With Brian's help we have secured a highly ranked listing for our company type on google searches and google maps. With Brian's help we have gone from spending thousands of dollars per year on advertising to practically nothing at this point. In addition, we have never had more business than we do right now and we've been adding employees to keep up with the demand for our tree service business.

Brian at K2 Website Design was fantastic in setting up and creating a great website for my business. Always ready to answer questions or adjust any changes needed. Great company! Highly recommend.

K2 website design provided us with top notch web design services for over 9 years. They helped us start small and basic. As we grew, they were able to provide customized solutions for our needs utilizing emerging web technologies that kept our website looking fresh, innovative, and very user friendly. Brian has a knack for interpreting my non-tech language into working solutions that helped our organization reach new customers, provide our existing community with easy registration processes and highlight our sponsors. K2 should be your first and only call when searching for website design services.

Check out his work. I have a moving company here in San Francisco and Brian did my web site and now the phones don't stop ringing.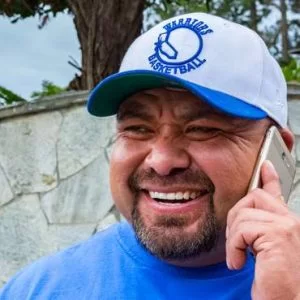 Awesome experience. Competent. Timely. Efficient. Get the job done. Communicative. What more could you want?

Brian and the K2 team are prompt, efficient, and provide excellent communication and status reports. Great to work with K2!