Search Engine Optimization
Elevate Your Digital Presence with K2 Website Design SEO Services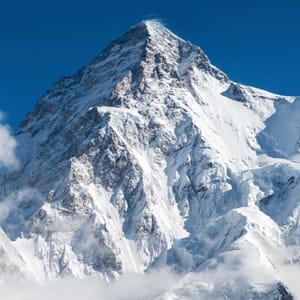 Welcome to K2 Website Design, where your digital visibility is our utmost priority! Rooted deeply in the expansive soil of the Californian digital landscape, we're not just an SEO service provider; we're architects of your online success, meticulously crafting strategies that empower businesses across the diverse and dynamic counties of California.
Servicing the Heart and Soul of California
Encompassing Diverse Business Niches Across Various Counties
Our reach, spreading from the serene wineries of Sonoma County to the bustling urban jungles of Los Angeles County, has granted us unique insights into the varied Californian markets. Our tailored SEO services imbue local understanding, ensuring a resonance with the unique demographics of counties such as El Dorado, Fresno, Humboldt, Kern, Kings, Marin, Merced, Nevada, Orange, Riverside, Sacramento, San Bernardino, San Joaquin, San Luis Obispo, Santa Barbara, Stanislaus, Tulare, and Ventura.
Distinctive SEO Strategies That Catapult Your Visibility
Empowering Your Digital Entity with Cutting-edge SEO Tactics
Optimal Page Speed & Unparalleled User Experiences:

Adopting advanced technologies like AMP to facilitate instantaneous page loading.
Streamlining code, optimizing images, and leveraging content delivery networks.

Meticulous Meta Tag Management:

Utilizing targeted keywords, ensuring congruency with user intent.
Craft compelling meta descriptions that amplify click-through rates.
Constructing schema markup to facilitate rich snippets, augmenting visibility.

Keyword Strategy:

Employing comprehensive keyword research tools to identify potent keywords and phrases.
Implementing LSI keywords and semantic SEO to enhance topical relevance.
Integrating keywords seamlessly into content, headers, and meta tags.
A Fortress of Backlinks - Building Authority & Trust
Strategic Backlink Management Rooted in Ethical Practices
Tailored Content Marketing:
Creating a reservoir of compelling, informative, and shareable content.
Utilizing various formats - blogs, infographics, videos, and more.
Strategic Guest Posting:
Identifying and collaborating with high-authority domains within your niche.
Crafting insightful content that naturally facilitates backlink generation.
Influencer Partnerships:
Engaging with influencers to broaden your content's reach and backlink potential.
Crafting campaigns that mutualistically benefit both parties.
Robust Competitor Backlink Analysis:
Employing advanced analytics to decipher competitor backlink strategies.
Identifying and targeting high-quality link opportunities.
Directories and Citations:
Enhancing local SEO through strategic directory submissions.
Managing and optimizing Google My Business listings for local visibility.
Unwavering Commitment to Transparency & Results
Because Your Success is Ours Too!
Our adherence to transparency allows us to foster trustful relationships with our clients. Comprehensive, insightful, and comprehensible reports ensure you are perpetually cognizant of our strategies and their resultant performances.
Let's Sculpt Your Digital Future Together!
Embrace the K2 Website Design's innovative, results-driven SEO services, and let's architect a digital future that transcends your aspirations. Immerse your business in a cascade of opportunities with our expertly crafted, individualized SEO strategies!
End Note: Remember, successful SEO is a meticulous blend of art and science. This content should serve as a foundational guideline, subject to modifications as per K2 Website Design's unique offerings, client demographics, and evolving SEO practices. Always adhere to ethical guidelines and legal compliances in all digital practices.