WHAT WE DO
Professional
Website

Services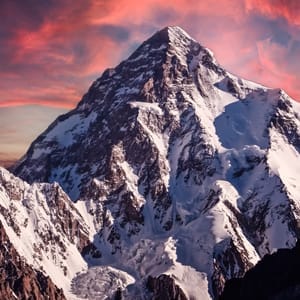 Welcome to K2 Website Design, a Sonoma County-based leader in digital solutions. We are dedicated to delivering superior website design, development, hosting, maintenance, content development and engineering, marketing, graphic design, business development, and a suite of professional services. We proudly serve Santa Rosa, Sebastopol, Rohnert Park, Windsor, Cloverdale, Petaluma in Sonoma County, extending our unparalleled services to every county in California and beyond!
Website Design
Create a lasting impression with our sophisticated and bespoke website designs. We create responsive, user-friendly, and visually stunning websites, reflecting your brand's unique personality and values, ensuring optimal engagement and user experience across all devices.
Website Development
Build your digital presence with our expert development services. We employ cutting-edge technologies and best practices to develop secure, scalable, and high-performing websites tailored to your business needs and objectives.
Website Hosting
Experience seamless and reliable website hosting with our top-tier solutions. We guarantee 99.9% uptime, regular backups, and round-the-clock support, ensuring your website remains accessible and secure.
Ongoing Website Maintenance
Maintain peak performance with our proactive maintenance services. We offer regular updates, security checks, and timely modifications to keep your website current, secure, and functioning flawlessly.
Website Content Development and Engineering
Propel your brand with compelling and optimized content. Our team of content developers and engineers craft engaging, SEO-friendly content that resonates with your audience and drives traffic and conversions.
Marketing
Amplify your online presence with our comprehensive marketing services. From SEO and PPC to social media and email marketing, we devise customized strategies to enhance your visibility and attract your target audience.
Graphic Design
Define your brand's visual identity with our creative graphic design services. We specialize in designing captivating logos, banners, brochures, and promotional materials that convey your brand message and values effectively.
Business Development
Accelerate your business growth with our strategic business development services. We analyze market trends, identify opportunities, and develop tailored strategies to help you expand your reach, increase your customer base, and maximize your ROI.
Professional Services
Optimize your operations with our diverse range of professional services. From consultation to project management, we provide expert advice and solutions to help you achieve your business goals efficiently.
Service Areas:
While we are rooted in Sonoma County, serving local areas like Santa Rosa, Sebastopol, Rohnert Park, Windsor, Cloverdale, and Petaluma, our reach extends to every single county in California, offering exceptional services to clients near and far.
What Sets Us Apart?
Customer-Centric Approach:
We prioritize our clients' needs and visions, delivering tailor-made solutions that exceed expectations.
Innovation and Expertise:
Our team of seasoned professionals leverage advanced technologies and industry insights to provide innovative and effective solutions.
Quality and Excellence:
We are committed to maintaining the highest standards of quality and excellence in every project we undertake.
Holistic Solutions:
Our diverse range of services ensures that we meet all your digital needs under one roof, from design and development to marketing and professional services.