Squarespace Website Design
Website Services
Integrating
Professional Web Design

Services
---
In this day and age were technology is continuing to open up these capabilities for people to communicate worldwide with one another and offer services, it has become increasingly imperative to create effective web sites that make an impact. Let's face it, the competition is fierce and who has the time and/or money to lose? Every second counts, especially with a website. While you may think that your website looks amazing, do you currently know the trends that are most effective and reaching out to your targeted audience? Do you know how to capture their attention or gain more accessibility? These are questions that many do not consider because they have not dedicated their time to learning this portion of the market.
Utilizing a professional company like K2 Website Design, you can sit back and really focus on your company rather than stressing out if your company is growing its brand. With 24/7 web hosting service packages and a professional design and development team, your options become limitless and success is in your future. Give us a call and share your ideas with us so we can work together to bring what you are looking for to the table…and then some!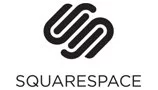 Call or email us today for a free consultation where one of our courteous web-developers will assess which technologies will best fit the needs of your business.