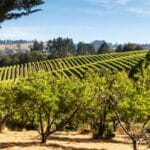 Choosing an online marketer in Santa Rosa
January 7, 2023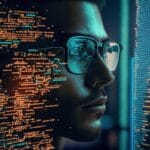 Characteristics of a good website company
February 24, 2023
In order to ensure that your website adheres to the latest practices and standards, you need to remain involved as much as possible in its design. This way you won't have a liability on your hands that could cost you dearly. So it is important to tell if your web designer is working for you or against you. Below are a few ways to tell.
The Price is Low
When the web designer charges you a low fee for your web design, then you can expect them to do a poor job in your web design because they will likely use cheap web tools. In order to ensure that you get your money's worth, you need to spend a good amount, which should be more than a couple thousand dollars.
They Don't Stay in Touch
When you need web design, there needs to be a driving force behind it. The driving force needs to be maintained throughout the web design process. As soon as the web designer decreases the amount of contact they have with you, the drive is lowered. This is why your designer needs to stay in contact. When they stay in touch, your web design can be accomplished on time and your business can grow. If they don't stay in touch, then your web design will take longer and possibly cost you and end up losing customers.
They Don't Offer a Solution for Copy writing
It can be a challenge to write web content for a website. This is also a reason why delays occur while web designing. Your web designer will be working for you if they offer a solution for copy writing. If they never do, then you should walk away.
Some of the solutions that are possible include:
Copywriter brought in by client or web designer
Content is created by the client
Whether They Use Management Software or Not
The use of management software allows everything to stay nice and tidy without having to utilize more than one location. It is able to keep everything and everybody in order and knowing what they are responsible for. When your web designer has a management software , you'll know that they will be working for you.
Questions Should Come Up
Having a web designer means they need to be asking you questions about your web design and its creation. If they don't, then you will need to ask about the status of the design continuously. Your web designer needs to be asking you questions so they know what you want your web design to look like and all of the details it involves. They also should be asking about your competitors, your company, and the clients you serve. All of this should be asked before and during the web design project.