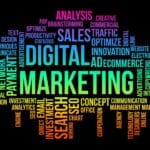 Optimizing your web design for higher rankings
January 7, 2023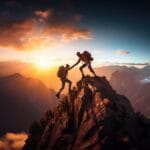 How to tell if your web designer is working for you or against you
February 24, 2023
Searching for an online marketer in Santa Rosa is not as complicated as it may sound. However, the difficult part may be how to choose the best out of many. With the internet easily accessible today, the services offered online can be obtained by anyone. However, when the requirements are low, you may have trouble finding an online marketer that is right for you.
Below are some attributes to look out for when you choose your online marketer in Santa Rosa.
What their Specialty Is
Each online marketer will be different from the next. This means each will have specific specialties in online marketing. Having a specialty is great so you are able to make the right choice because the online marketer will be able to help your website directly.
Make sure that the online marketer has a clear understanding of their specialty. You will know that they understand their field based on the amount of experience they possess. In order for your website to make a great impact, the amount of experience the online marketer has also needs to be significant.
You should also ensure that the online marketer represents a Santa Rosa online marketing firm who have the skills and SEO know-how when you are looking to have more tasks completed.
The Online Marketer is Creative
Your online marketer needs to be able to show their creative side as well as technical skills. This way your advertisements will be memorable for the end user. In order to assure marketing success, you need to ensure that your audience's attention is won. This will require the online marketer to be creative and be able to think of unique ways to grab a user's attention and
communicate innovatively.
Past Clients Recommend Them
Each online marketer in Santa Rosa is proud to perform their work and ensure that their client receives the best quality marketing.
Although it is not important to know who the past clients are, you should be aware of what they think about the online marketer and whether they recommend them. If there are no clients who can recommend them, then they are probably new to the field. If this is the case, then you should ensure that your budget fits in with their experience level. But make sure that they have
the necessary experience if you need an expert who has the right amount of industry knowledge.
Conclusion
The world of online marketing continues to change because of various methods being developed. When this is the case, you should be mindful of selecting the online marketer so that your goals can be achieved.