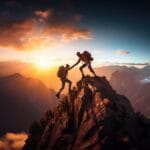 How to tell if your web designer is working for you or against you
February 24, 2023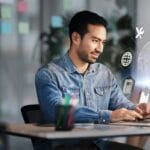 Why Should I Hire a Web Designer Instead of Doing it Myself?
March 9, 2023
No matter what your business is, it is important to have a website that works great. This means the website company that makes your website also needs to be great. Knowing this, you also need to realize that not all website companies are equally good.
In order for your experience to be a positive one, the website company needs to have some qualities that make them different from the rest.
They Have Trends in Mind
There are constant changes in web design and the trends also change. A good example of this is that the majority of websites today are mobile-friendly. In fact, a mobile-friendly website is considered vital for businesses today.
An experienced website company will also have trends in mind and they allow you to ask questions and get their input about the design. This helps you to stay away from making errors during the process. Keep in mind that the more complex your project, the more experience the website company needs to have. At a minimum, the website company should have more than five years of website experience.
Knowledge Should Go Beyond Website Design
It is always a good idea that the website company offers more than a good website. They also need to provide more services beyond web design. When the website company knows a lot about digital marketing, they will be able to provide a website that is versatile. A good example is having knowledge about search engine optimization so that you know that content will have adequate space.
Their Process is Clear
Your website company needs to have a system in place where their process is clear. This way you have an idea of when the website will be completed. When the website company is good they may already have examples ready for you before any designing takes place. These examples will reduce the need for any corrections later on.
They Communicate Clearly
A good website company will communicate clearly and can be reached whenever you need them. You want to make sure that you are able to reach them in case of any changes. You also need to know that they have your best interest in mind. This communication can be in any form that you feel comfortable with.
They are Reputable
When you find a good website company, you need to ensure that they are reputable. You can find out if the company is reputable by the type of reviews they obtain from customers. When you review what others say, you will know if the company will provide the same service that others received and if they accomplish their work as agreed. When a website company is reputable, they will highlight the designers they utilize. If anything, you can inquire about the designers they employ..
Conclusion
When you want a website that is designed well, you need to make sure that the company is able to produce the required results. However, finding the right company can be difficult with the number of companies that are available.