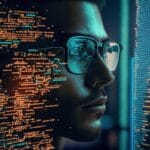 Characteristics of a good website company
February 24, 2023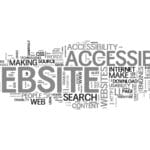 What is an accessible website
March 9, 2023
When you are planning to do business online, you need to have a website that will help attract customers. If you are thinking about doing it yourself, then you may want to consider hiring a web designer instead. Below are a few reasons why.
Your Time Will Be Saved
It is not easy trying to design and build a website. It involves a lot of experience in accessibility, design elements, programming, functionality, and photoshop. Plus, you need to include anything else that may seem interesting for your website. You also may be spending countless nights working on it just to figure out how a simple step works.
Obtain a Professional Appearance
When a web search is conducted, it provides a lot of convenience in order for things to get done. So when a lead visits your site, it needs to impress them the first time and appearing professional will surely do it. When your website is designed professionally your brand is enhanced and allows customers to trust you. The design that you instill will have various outcomes. Hiring a web designer will make certain that the values reflect your business so that there are no issues.
The Investment Is Worth It
When it comes to the long-term investment, having a Santa Rosa web designer allows the benefits to be long lasting. The difference will be how long a design lasts for the site and when a professional is brought in they are able to see where the differences are. The web designer is able to help prevent a redesign from occurring any time soon.
Customers Can Find You
The Santa Rosa website design is able to get your business found by customers while saving you money. With web design being affordable, your website can be found among many other websites. Plus, with Santa Rosa SEO being implemented, your website designer will have the know-how that helps you achieve benefits. So having a website designer will be beneficial.
Allow Us To Get Your Design Done Right
When you are thinking about having a website designed, you are better off having a web designer involved. When you attempt to tackle web design yourself you are taking a risk of your website not functioning properly and thus doing more harm than good. Your customers will find you and ultimately become returning customers.