Tips on how to improve your SEO on your WordPress website
December 12, 2022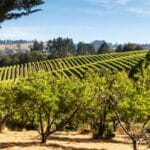 Choosing an online marketer in Santa Rosa
January 7, 2023
When you are in need of optimizing your web design for higher rankings, then you need to be aware of a few SEO tips that will help optimize your web design. When you utilize these tips, you'll gain a huge amount of rankings.
How Your Site Navigates
How your website is structured plays a key part in the way it will rank. This means the site needs to be navigated easily in order for the experience to be worthwhile. When the website navigates properly, pages can be found, the website remains consistent, and the website utilizes page links so that the user knows where they are.
The Core Web Vitals and Speed of the Website
Frequently, when the web design is too heavy, the site can start to lag and become slow. When lagging occurs, it can have a huge impact on visitors and Google and thus hurting your rankings. The website page speed is a factor in ranking on Google. To ensure that your web-page is up to speed while designing it, it needs to have images optimized, plugins removed, permit caching, and incorporate a content delivery network.
With the Core Web Vitals, you will see how good the page loads, its stability, interaction, and quality. With all of these being an important part of SEO, the design stage needs to be the groundwork for a great website to rank high.
The Design is Mobile-friendly and Responsive
Having a website that is responsive and mobile-friendly will be able to load on each type of device. Today, a huge amount of web traffic came from the use of a mobile device. Because of this, a website needs to be optimized for mobile devices if you want your rankings to be higher. Having this type of design is always appealing to the end-user because of the unlimited access.
Content That Is Engaging
The content's overall quality plays an important part of optimizing for higher rankings because it needs to be engaging. When content is engaging, then the reader will remain interested in it and thus allow the reader to share what they read. The content should also be structured well by incorporating headings and list items. This allows the visitor to get the most out of the content.
Conclusion
By using the above tips for your website design, your Sonoma County website design will play a huge factor in driving new traffic to your business and help to keep them engaged.