How to Attract More Visitors to your Website
December 12, 2022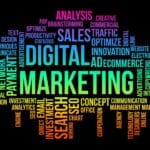 Optimizing your web design for higher rankings
January 7, 2023
When you own a business website that caters to the public, any visitors you have need to be able to search and find you. You want to also ensure that the SEO keywords they use to search are those that you also incorporate within your WordPress website content. That is why we have the best tips on how to improve your SEO on your WordPress website.
Verify Visibility Settings
When you want to rank high using SEO, your website needs to be seen by the search engine. If your WordPress website is not ranking, then you need to verify that it is not hidden. This can be verified through the settings and readings section on your dashboard. Ensure that this is turned off because if not then it will prevent SEO.
Improve Permalink Usage
When you have a certain page that is focused on, it will use a permalink that is linked directly to the content and describes the content and what the page is about. This way, visitors are able to know what to expect before they click on the link. Your permalinks should be improved upon so that your SEO and user experience can be better. When a website is read by the search engine, it also reads your permalinks to discover if they provide valuable insight to visitors.
In order to include content description, visit your dashboard and click on Settings and Permalinks.
Utilize Categories and Tags
Using categories and tags permit you to keep posts and pages separated into their own group. When grouping is done, the SEO will be enhanced because the search engine will have a better understanding of your content and website design.
For a tag to be added, head to your dashboard and go to Posts and then Tags. Tags that you currently use can also be viewed as well.
For a category to be created, go to your settings and then to Writing. Here, you will have the categories currently in use and a button that lets you create a new category.
Use a Plugin
With a plugin, your WordPress website is able to fully function through the use of special features that come from outside of WordPress. With many plugins available, you have many options that can improve your WordPress website's SEO. When you are unable to decide on the plugin to use, WordPress has a library full of choices.
With SEO plugins like SmartCrawl Pro, Yoast SEO, and All In One SEO Pack, the features are able to assist in creating sitemaps, optimize content and titles, create categories and tags, and take full advantage of Google Analytics. You will be able to download your plugin so that your SEO can be improved instantly.
Implement Sitemaps through XML
Using XML for your website's sitemap is a good way to know what each webpage contains. When the search engine is able to locate everything through your sitemap, your SEO will improve and your ranking will become higher. If you are unfamiliar with XML sitemaps, then having a plugin that includes XML sitemap will be a great start and your sitemap will be automatically created.