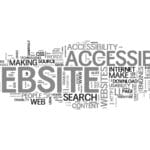 What is an accessible website
March 9, 2023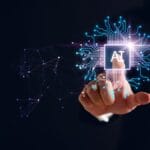 How AI Can Be Incorporated Into Your Sonoma County Online Marketing
March 31, 2023
A business can benefit a lot from having a blog, which makes a blog an important piece of your website design. With many brands integrating a blog, it is a great tool that can educate customers about products they are in search of so that they can make an informed decision. What many don't know is how a blog can actually benefit a company. These benefits are what we will cover today.
A Blog Brings in Traffic
When you plan to have a significant amount of traffic, then a blog will bring in the traffic while your SEO improves. When you blog more, the search engines will be able to index more and crawl through. This allows the search engines to recognize your website as a reliable source where others can obtain valuable information. Your blog is also able to permit others to share what you write among others. By blogging, you are able to obtain an increase in links that other sources attach. Having others post the content you own is a great way to have others view you without much expense.
Your Web Design Will Be Viewed As Credible
When a blog has content that is useful, your audience will see you as being credible and trustworthy. When your topics involve helpful information, your business is seen as going beyond just selling a product to make money, it also shows that you have the customer in mind. A high percentage of the buyers viewing content will likely make a purchase shortly after. This means the content is valuable and enables the sale by being viewed as credible.
It's A Conversation Starter
Blogging for your Santa Rosa website design can easily be a conversation starter among customers. This conversation can often be found among the section for comments.You should be encouraging your customers to give feedback so that you know how they feel. Ensure to ask direct questions so that you get a direct answer concerning any issues. This is also a great way to obtain insight and ways that you may be able to improve the brand you represent. By answering questions shows them that they matter and their opinions are worth a lot to you.
When a blog is created, it doesn't need to take much to provide you with benefits. In fact, at the end of the day, your website's blog will be able to provide you with valuable information to go towards marketing efforts.