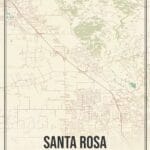 Why a Blog Benefits Your Santa Rosa Website Design
March 31, 2023
Using AI can easily improve a customer's experience. Not only that, there are four developments that can be incorporated such as a chatbot, content that is predictive, image recognition, and creating content. While these can enhance support and customer service, they can also furnish content that is relevant and targeted. Below we have the ways AI can be incorporated into your Sonoma County online marketing.
Integrating a Chatbot
When chatbot software is used in a website, a user is able to communicate and obtain answers through the AI. The AI will generate appropriate responses based on the questions asked. A chatbot can converse in a textual or auditory with many of the conversations taking place within a chat box..
Content that is Predictive
When AI is used, data can be gathered concerning customers and leads. The data can then be used for predictive purposes and create messaging that is targeted. While a chatbot may be able to deliver content through email or web page, the message can be delivered at the time you need it as well as in accordance with the behavior of customers. When an AI knows what data was read or visited, the content used by the AI can be selected in an intelligent manner.and insert content automatically. Besides this, predictions concerning disengagement can be made and provides content that is personalized and appealing so that customers can be
re-engaged.
Creates Content
When AI is incorporated it is able to create content. While content is important for marketing, creating content remains to be a big challenge for the marketer. In order to create content, it takes a lot of time. By having AI, it is able to create a significant amount of content. The content can involve articles that may sound like it was written by a human. The content may even be used for specific purposes like ads for social media or a subject line for an email.
No matter what, when creating content the AI is focused on the customer so that the customer gets the most use out of it.
Recognition Capabilities
When you incorporate AI it is able to enhance the overall experience. Although the technology used for recognition is nothing new, there are many online marketers who are unfamiliar with it. Recognition capabilities can also provide experiences that are personalized.
When you incorporate AI into your Sonoma County online marketing, you are able to enjoy the above methods. The methods above can enhance your communication with customers and provide a great customer experience.